Find Halal Food Near You!
Halal Bites is the #1 App to find halal food in your area. We have the most accurate database of halal restaurants that is up to date and accurate.
Download our app on the iOS and Play Store today!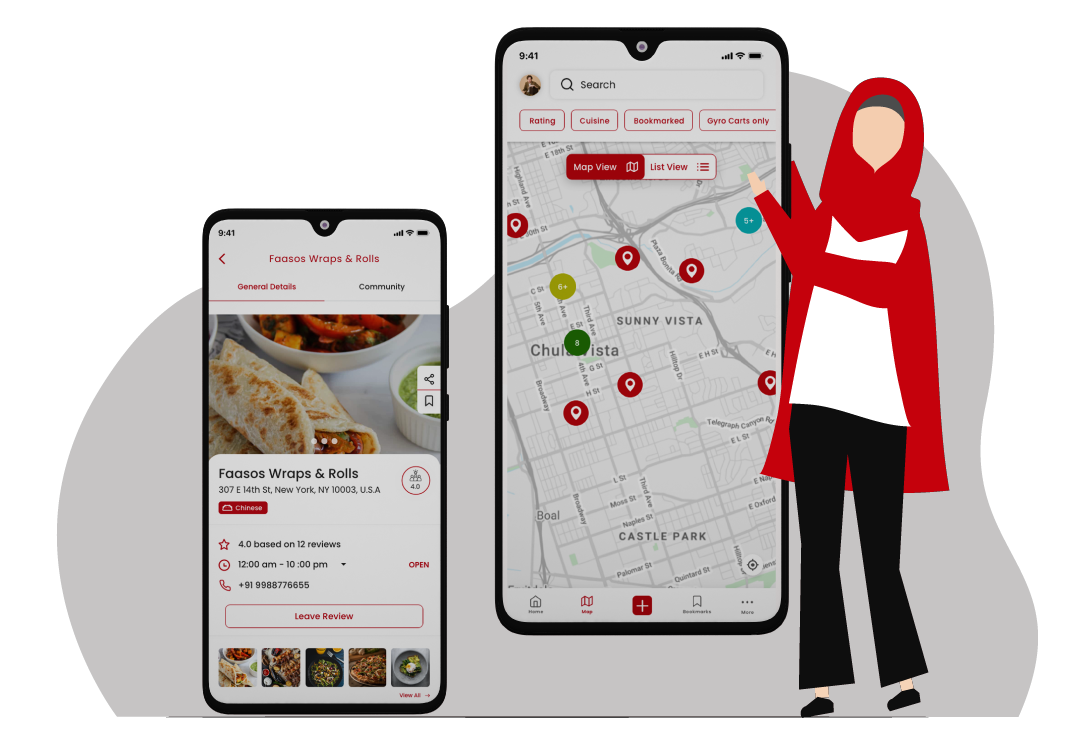 Reviews
Check out the latest reviews of all halal restaurants near you.

Restaurants
Easily find halal restaurants in your area with our map view.

Food Trucks
We have the most up to date database on halal food carts/trucks.
Restaurant Locator
No more scrolling through endless social media accounts to find a halal place to eat at. With our amazing map view you can find halal restaurants anywhere in the world with a click of a button.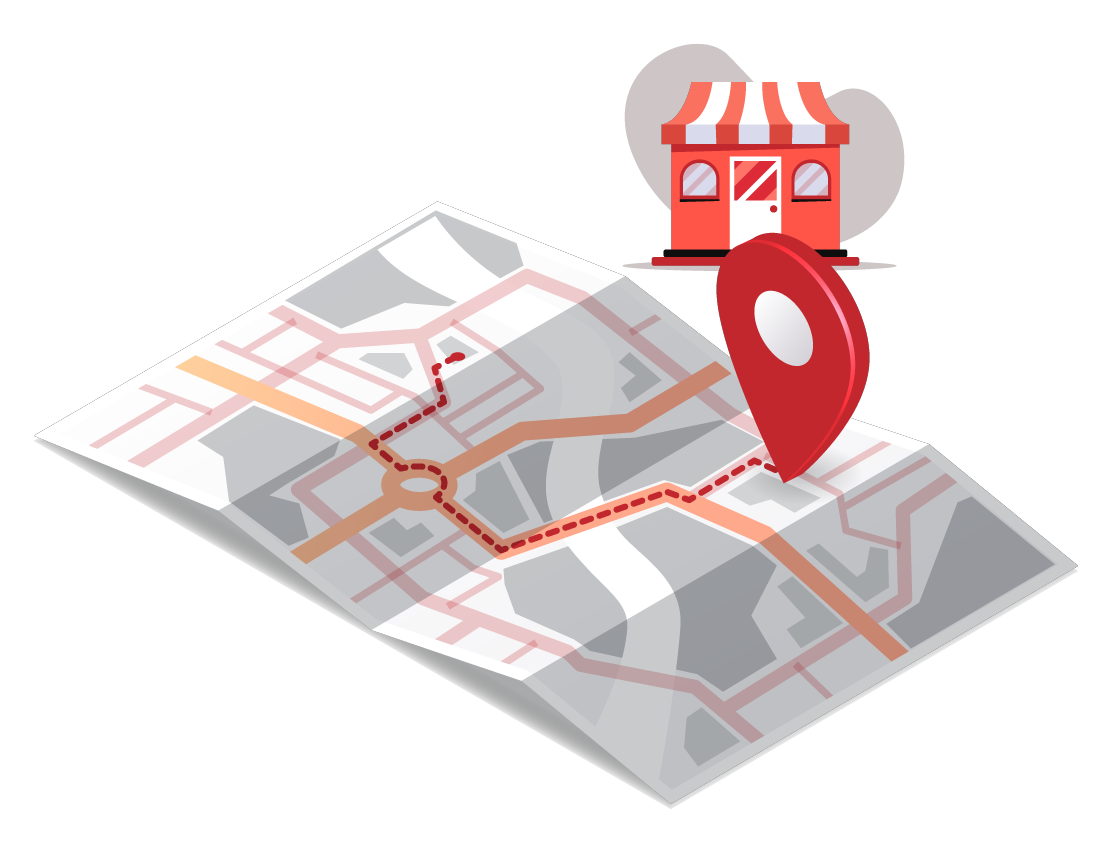 Community
Join our community and stay up to date on what people are saying about halal restaurants near you.
You can give your thoughts and reviews on restaurants you have been to as well.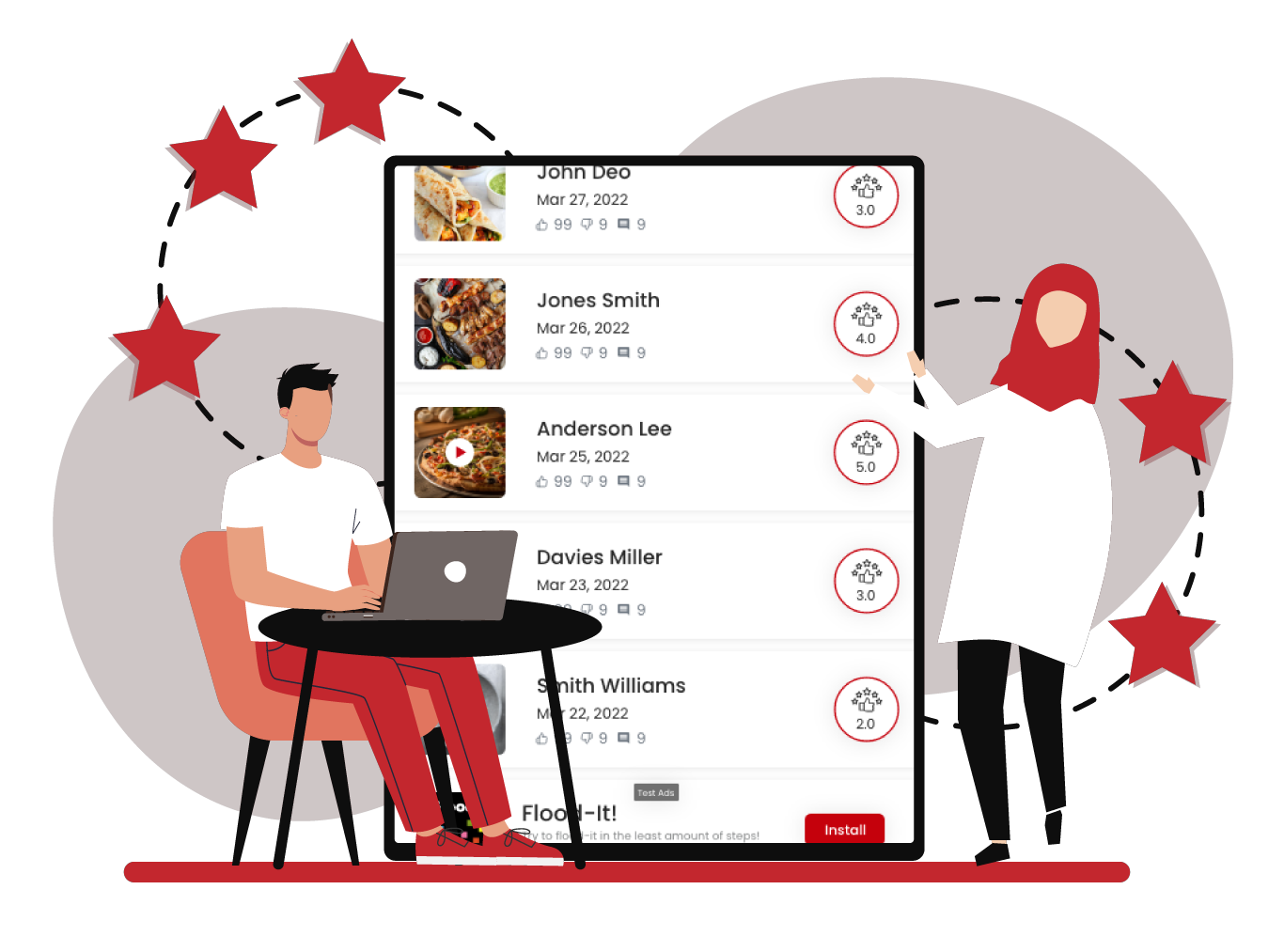 5k+
Over 5k users trust this app and use it as a reliable source to find halal food.
25k+
Our community has posted over 25k reviews/posts on the halalbites app.
10k+
With over 10k halal restaurants and gyro carts it's easy to find one near you.
Facts & Questions
Have a question? Read through our FAQ below. If you can't find an answer,
please email our support team. We're here to help.
At Halal Bites, our mission has always been to provide a quick and easy way to find halal food across the world. So no matter where you are, you will always know where you can find halal food.
Yes, Halal Bites was started by 3 Muslims, who decided that not finding halal food should never be an issue.
We have a dedicated team who manually verifies all the restaurants and gyro carts.
Yes! We'd love to add more great talent, please contact us with a resume.